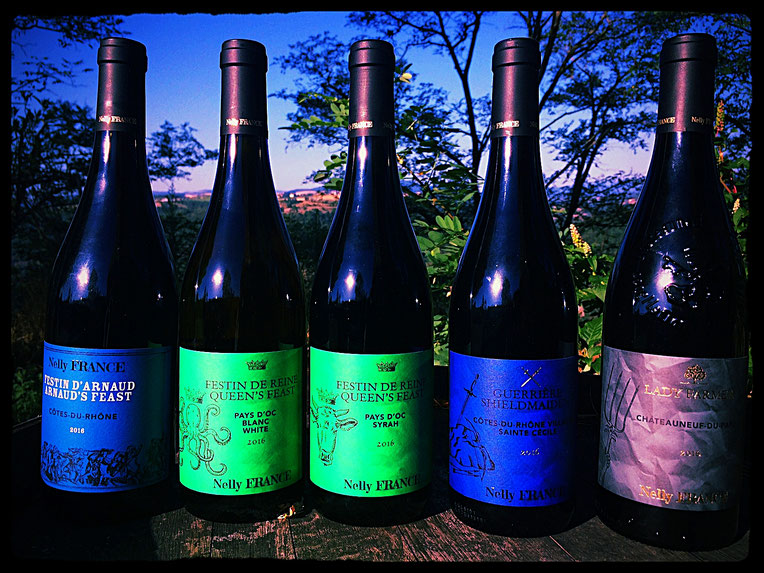 One of the critical criteria was therefore to have wines that would identify as from the Rhône and Languedoc areas, while staying away from over- extracted and massive profiles.
The second criteria was to find pleasure wines insisting on a luscious fruitiness. But Nelly France was looking for profiles without sweet fruit and therefore rather savoury.
This leads us to the third criteria which is freshness, as without a fresh fruit (picked at optimum ripeness and not too ripe) and a good acidity, the wine might quickly become too heavy.
These criterias should greatly help the "drinkability" rather than the contemplation. We shouldn't be afraid of this term, which isn't contrary to complexity, but essentially points a wine that you enjoy drinking, that doesn't fed you up, and simply calls for another glass.
Finally, the last criteria was getting supple tannins. The idea was to have structured wines, without harshness.